A historic garden transformed into a hotel
Suburban tourism has experienced a boom in recent years, and the restoration of historical buildings as hotels offers a unique opportunity to preserve and revitalize our architectural and cultural heritage.

Our project focuses on the restoration of a garden and an early 20th-century house. The project involved extensive research into this type of spanish historic gardens called Jardín de Indianos, with the aim of understanding and reinterpreting their characteristic language and aesthetics.

Indianos houses are a testament to the architectural and landscape legacy of those emigrants who, after making their fortune in America, returned to their homeland and built majestic residences surrounded by lush and ornamental gardens. These buildings usually had a great wealth of architectural details and a wide variety of plant species brought from overseas.

Learn more about our research project at this link: 'Jardín de Indianos' Observatory.
The restoration of historical buildings as rural hotels offers a unique opportunity to preserve and revitalize our architectural and cultural heritage.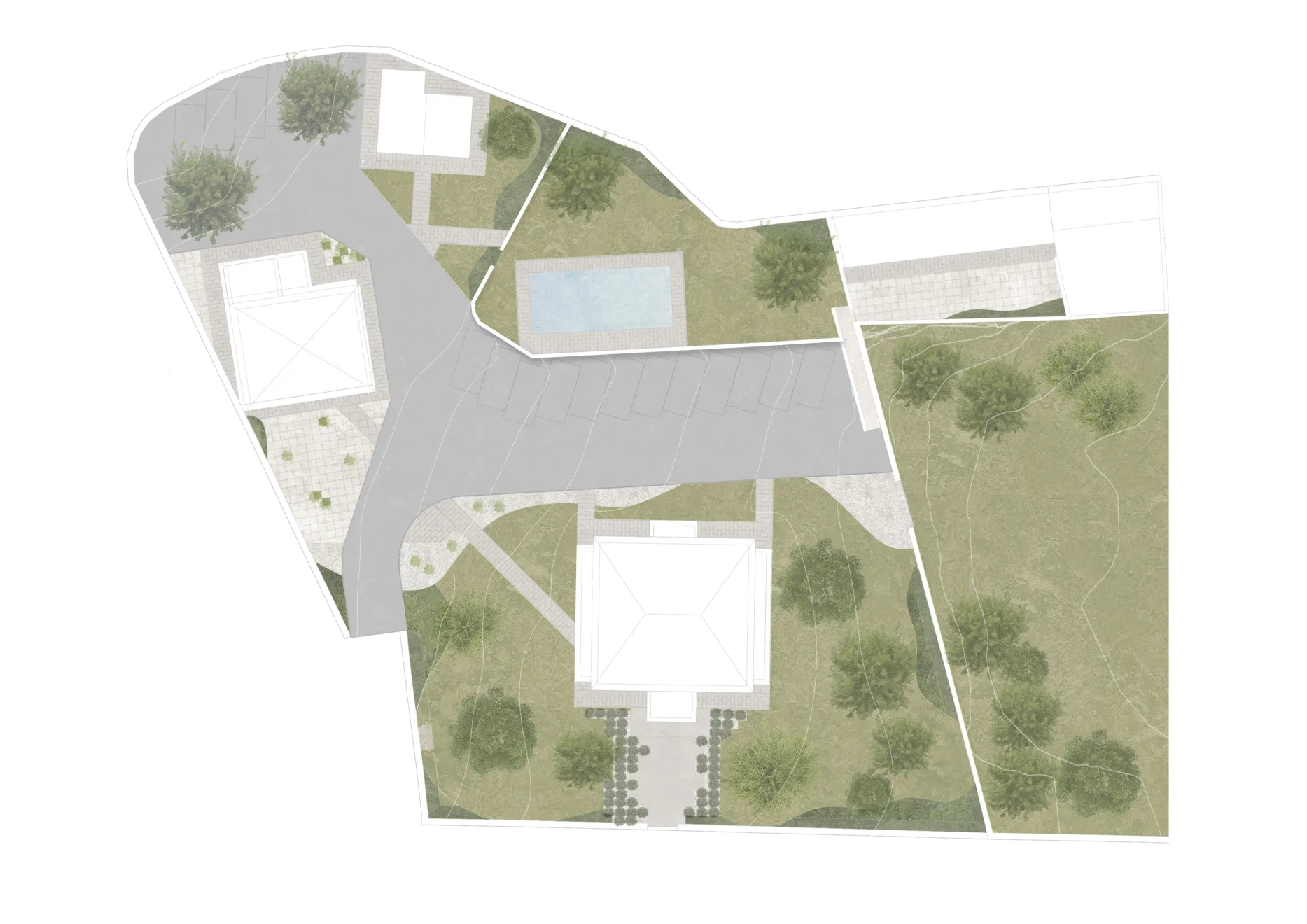 ABOUT GARDEN PLANNING
As designers, we must consider the needs and expectations of the different users of the garden, including hotel guests and employees. This involves thinking about recreational and rest areas, workspaces, and ensuring accessibility, safety, and privacy for all users.
The garden design should also seek harmony between the hotel's architecture and the environment. We believe that the garden should be an extension of nature and not an imposition upon it.
DESIGNING A GARDEN IN ASTURIAS
Every place has its own unique characteristics that must be considered in the design process. In the case of a garden in the East of Asturias, the topography, climate, and native vegetation are key factors to take into account.
The terrain topography can influence the garden design, and it is important to ensure that different areas of the garden are in harmony with the natural slope of the land. Additionally, the region's climate can impact the choice of plants and the orientation of the garden to make the most of sunlight and protect it from strong winds. The selection of native plants from the area, which are adapted to the climate and soil conditions of the region, is also an important aspect to consider. Native plants will not only be easier to maintain but will also be more suitable for the local ecosystem and can attract local fauna to the area.