A rural tourism landscape project
SUSTAINABLE RURAL TOURISM AND ITS IMPACT ON THE COMMUNIT
Sustainable rural tourism has gained increasing importance in recent years, especially in a context where environmental conservation and social well-being have become crucial issues globally.
Landscape architecture projects that takes into account sustainability, the relationship with the landscape and the history of the place, and promotes collaboration with local communities, is a perfect example of how tourism can be transformed into a driver of socio-economic and cultural development. In this case, by involving people who reside in nearby villages in the tourism project, cultural exchange is encouraged and mutual understanding between visitors and residents is promoted, thus enriching the tourism experience.
This social interaction can strengthen relationships within the community and generate a sense of belonging and local pride, this is important inorder to build collective identities. In addition, by sharing their knowledge and skills, local residents can contribute to the project, generating a dynamic of collaboration and empowerment.
INTEGRATION AND REGENERATION OF THE NATURAL LANDSCAPE
Landscape architect and theorist Ian McHarg (1969) in his book Design with Nature emphasizes the importance of integrating landscape planning and design based on the natural characteristics of the territory. McHarg advocates an approach that seeks to conserve and regenerate the landscape, promoting the adaptation of architecture to the environmental conditions and ecological needs of the area.
DSTUDIO´s initial proposal was to situate the cabins along the mountainside to create a space in contact with nature and generate minimal impact on the environment. We made the decision not to allow the felling or clearing of any species of tree or bush during the entire construction process. This approach, which involves minimal human intervention, is essential to guarantee the preservation of the ecosystem and biodiversity in the project area.
This design philosophy also has benefits in terms of energy efficiency and use of natural resources. By taking into account sun exposure, we ensure that the cabins make the most of natural light and heat, reducing the need for artificial energy for lighting and heating. Additionally, by minimizing impact on the terrain and vegetation, we promote water infiltration and prevent soil erosion.
We also believe that our project approach could have a positive effect on the environmental education and awareness of tourists, which in turn can contribute to the promotion of more sustainable practices in other aspects of their lives.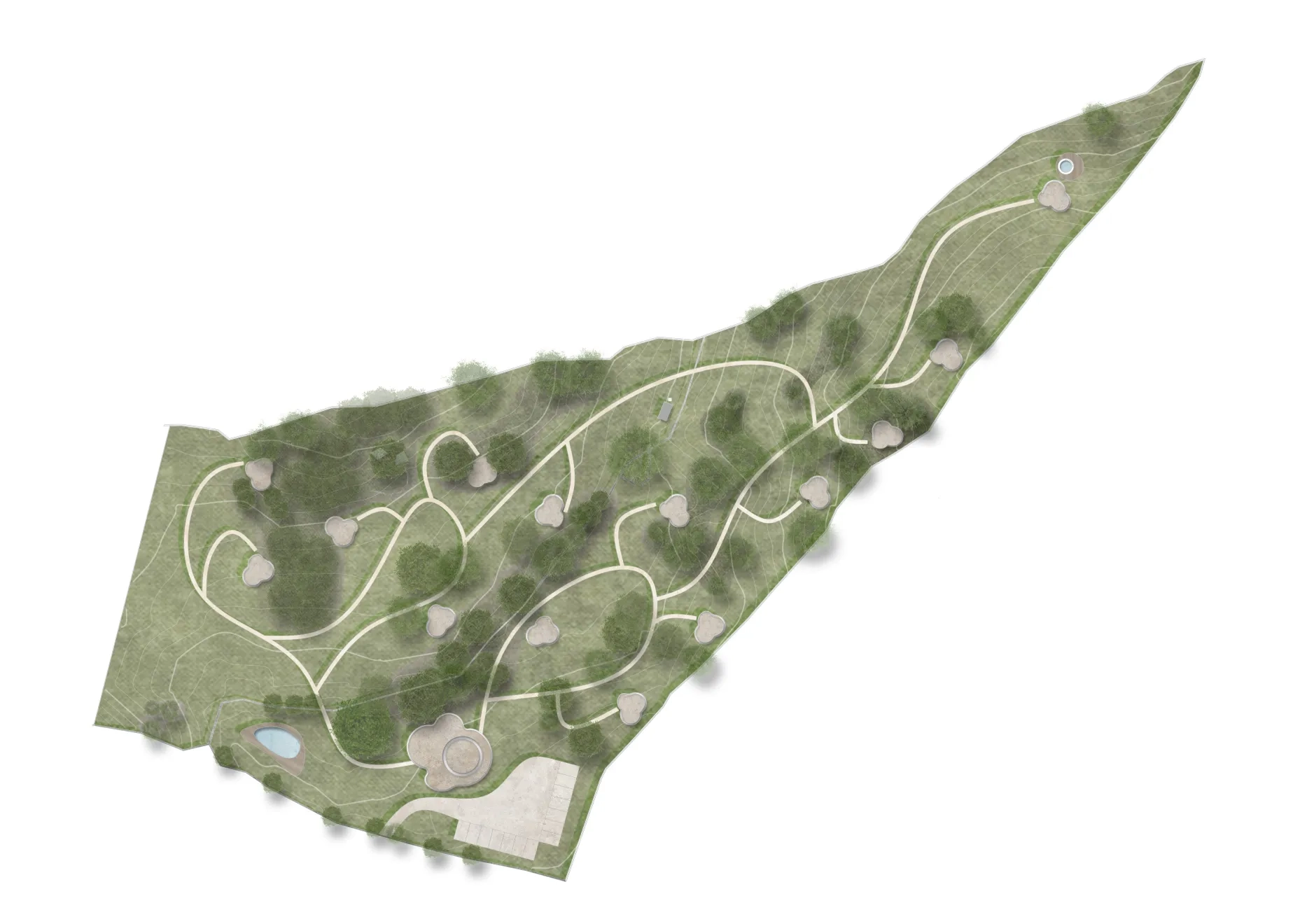 "We will avoid the clearing of any species of tree or shrub during the entire construction process."